Those of you who follow Simon's blog must by now heard the full account of our trip to London and gay Paree. Here are the links if you haven't: Part 1, Part 2, Part 3, Part 4, Part 5, Part 6.

So, just a few extra thoughts and pics from our end :)

Day 1, we headed out from Hounslow during rush hour, so it was a bit cramped during the journey. But as I pointed out to Mei Yan, in London folks have an unspoken understanding of how they need to behave, from letting people get out to moving to the centre of the carriage to accommodate more passengers to standing on the right on escalators (ok, that one is a written rule), so on the whole, it was still pleasant enough for us.

We had been praying hard for clear weather, as I pointed out to Simon that British weather is two third grey skies and one third sunny. I took everyone on the route I went myself back in 2005, i.e. from Waterloo station towards Westminster Bridge, then northwards to St James Park and Buckingham Palace. It was cloudy when we came out of Waterloo, but lo and behold, the sky became more blue!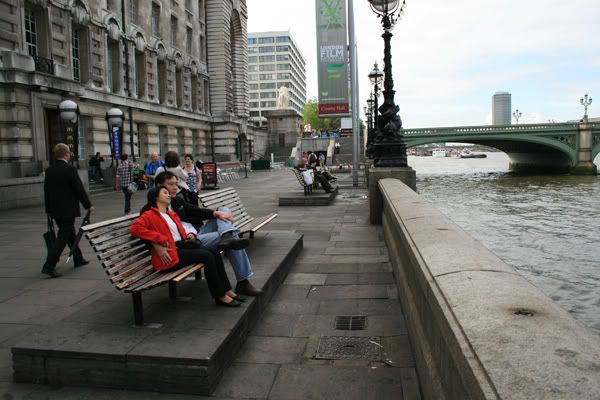 Simon and Wai Yin relaxing by the Thames!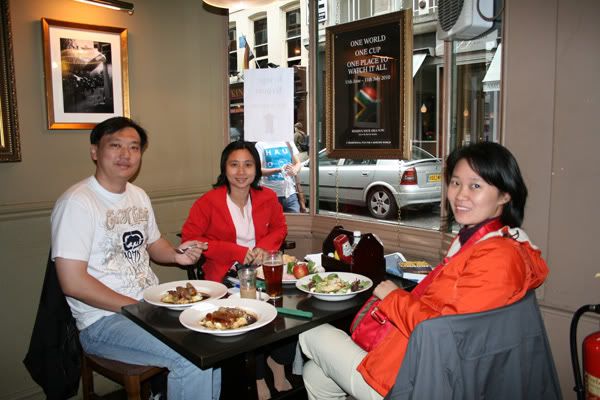 Our first dinner at a pub in central London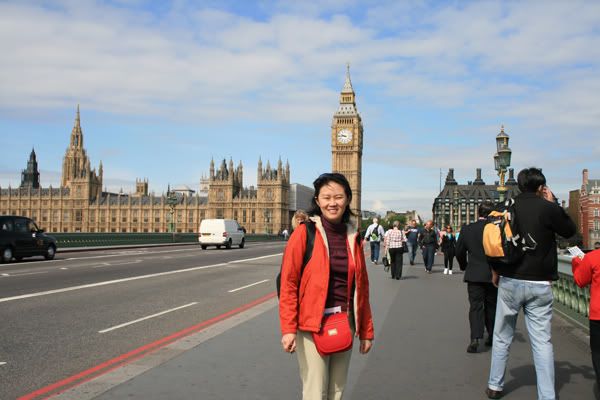 Crossing Westminster Bridge
Cheeky squirrel at St James Park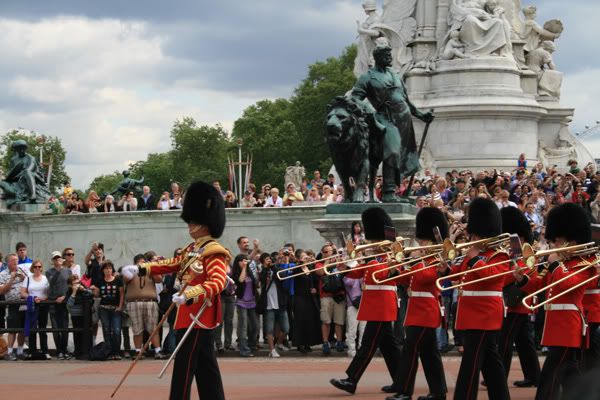 En route to the changing of the guard